Driving Innovation and Commercialization
Federal, Industry, and Local Engagement
We have a long track record of working alongside research universities and scientific societies to take advantage of opportunities to commercialize early-stage, high-risk inventions. Working with the Economic Development Administration (EDA) and Small Business Administration (SBA), developing regional innovation hubs and public-private partnerships — Lewis-Burke is encouraging novel ways to involve government, industry, laboratories, and public-private partnerships to advance emerging technologies, such as quantum computing and communications, artificial intelligence, and biotechnology.
COMMERCIALIZATION
ECONOMIC DEVELOPMENT
INDUSTRIES OF THE FUTURE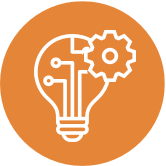 Seeking Opportunities and Capitalizing
Client: Leading Research Universities
Lewis-Burke was aware of the development of a provision in the 2018 tax bill to create Opportunity Zones, or census tracts with high unemployment rates, to qualify for investments from up to $6 trillion in untapped capital gains.
SEE FULL CASE STUDY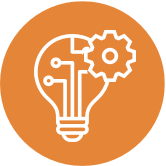 Forging Meaningful Partnerships
Client: Leading Research University
Lewis-Burke has worked closely with a major research university on its partnership with other universities and a large corporation to build an Advanced Manufacturing Innovation Zone.
SEE FULL CASE STUDY
Public-Private Proficiency
Forward-thinking, Connected Experience
Lewis-Burke closely tracks science and technology and industry trends; maintains strong connections with agency officials and decision-makers on Capitol Hill to shape future investments; and seeks opportunities to match clients' research strengths with private sector interests. We then position our clients to take advantage of federal investments in research and innovation capacity-building to turn findings into products, industries, and jobs.
HOW WE WORK
SERVICES
Commercialization
We have strong relationships with agency officials and decision-makers on Capitol Hill, helping our team advocate for enhanced mechanisms to support technology transfer and entrepreneurship programs to bridge the "valley of death" between research and commercial products. We work with clients to take advantage of these opportunities while instilling best practices that build lasting cultures of innovation that lead to the development of new products, industries, and intellectual property.
Economic Development
Universities can serve as anchor institutions for strong local and state economies. Forging strong partnerships with the Economic Development Administration (EDA), Small Business Administration (SBA), and other agencies allows our team to advocate for the inclusion of universities in the development of funding opportunities geared toward regional innovation and revitalization. Lewis-Burke has also consulted with clients on the intricacies of developing regional innovation hubs with the private sector and government with a strong track record of client success.
Industries of the Future
Industries of the Future have the potential to transform U.S. manufacturing, communications, health care, transportation, energy, and national security. We actively engage with Congress and federal agencies in shaping future research and development opportunities in quantum information science, artificial intelligence, 5G and next-generation communications, advanced manufacturing, and biotechnology. Success increasingly depends on new public-private partnerships to create a clear path for commercialization of new technologies.
Innovation. Network. Insights.
Our whole-of-government approach positions clients to be on the forefront of major investments in transformative research and development, mechanisms to bring innovations to market, and strategies to maximize economic and societal impact on and off campus. Each institution and region has its own unique strengths and goals. Let's make a plan and execute it together.
Contact Us