Transforming the National Landscape
21st Century Transportation and Infrastructure
The 20th Century approach to America's infrastructure has evolved. The days of "dumb" cities and a static, unsophisticated built environment are coming to an end. Federal decision makers increasingly promote investments in dynamic 21st Century transportation systems and next generation infrastructure. Our clients sit at the forefront of this new world and benefit from our expertise in navigating this complex and ever-shifting domain.
21ST CENTURY TRANSPORTATION
NEXT GENERATION INFRASTRUCTURE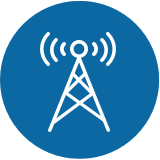 Influencing Safety Standards in Aviation
Client: Scientific Society
Lewis-Burke advised and crafted a strategy that achieved a scientific society's desire to increase oversight and implementation of technically-informed safety standards following several highly-publicized airline crashes.
SEE FULL CASE STUDY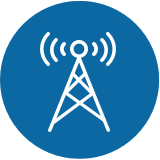 Establishing Support for Unmanned Aircraft Systems Flight Test Centers
Client: Research University
Working on behalf of a university client, Lewis-Burke successfully crafted and executed a lobbying strategy to integrate an established Unmanned Aircraft System (UAS) Flight Test Center (FTC) into the Federal Aviation Administration's (FAA) Flight Test Site program through the FAA Reauthorization Act extension.
SEE FULL CASE STUDY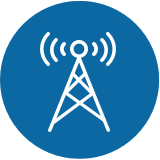 Finding New Sources of Funding for a University Project
Client: Research University
Lewis-Burke worked closely with a major university cyber infrastructure project that was coming to the end of its initial 10-year funding.
Lewis-Burke developed a strategy to raise the profile of the project across its home agency, as well as other federal funding agencies and the research community at large. Following initial implementation of this strategy, the project has been praised throughout a number of discipline areas at its home funding agency and has become a model of best practice in its field.
SEE FULL CASE STUDY
Preparing for a Smarter World
Strategic, Connected, and Inspired
Lewis-Burke positions clients for strategic wins. Remaining focused on relevant research opportunities and trends, we track the broader forces across the transportation and infrastructure domains – like funding and contract mechanisms, regulations, legislation, and organizational shifts –that help us quickly adapt to changing circumstances and priorities.
HOW WE WORK
SERVICES
21st Century Transportation
Lewis-Burke client interests span the spectrum of transportation technologies – from automated and connected vehicles to unmanned aerial vehicles. The infrastructure team's relationships with the Department of Transportation, White House leaders, and Congress allow the firm's clients to have the latest intelligence and inform strategies that shape and capture hallmark opportunities.
Next Generation Infrastructure
We position clients to seize opportunities at the nexus of federal investments in infrastructure and next generation technologies, including the Internet of Things (IoT), smart grids, AI/Machine Learning, 5G communications, and others. The firm's infrastructure team monitors opportunities and trends at the Department of Transportation, Department of Energy, National Science Foundation, and others while tracking regulations and policies. Lewis-Burke combines this content expertise with deep relationships on Capitol Hill to provide clients with intelligence on federal legislation to inform holistic strategies that build success.
Sophistication. Intelligence. Reach.
Lewis-Burke's track record of strategy setting and effective engagement across the Executive Branch and Congress is what puts our clients ahead. We, and the future, are waiting for you!
Contact Us