Championing Arts and Humanities
Sharing, and Expressing, Ideas
The Arts and Humanities team has expertise that extends to all disciplines of interest to institutions of higher education and research. Our experts advise clients on how to navigate the federal environment in areas critical to our society and cultural development including humanities, foreign language and education, and the arts.
HUMANITIES
FOREIGN LANGUAGE & EDUCATION
CREATIVE ARTS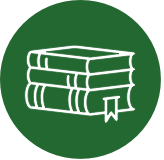 Agency Support, NEH
Client: Leading University
After listening to a university client's interest in building a new educational program for their undergraduate students at the intersection of humanities and STEM, Lewis-Burke experts identified and matched their goals to a potential federal funding opportunity at the National Endowment for the Humanities (NEH).
SEE FULL CASE STUDY
Partnership Drives Our Process
Consider, Devise and Execute
Lewis-Burke follows a tailored and comprehensive approach to the development and execution of client strategies. By listening and partnering with our clients, we identify the federal trends and efforts important to the arts and humanities community. Whether funding opportunities, policy discussions, or program engagements – we make the connections necessary for our clients to win.
HOW WE WORK
SERVICES
Humanities
Lewis-Burke's coverage of the humanities focuses on several federal agencies including the National Endowment for the Humanities, National Historical Publications and Records Commission (NHPRC), Institute of Museum and Library Sciences, National Science Foundation, and Department of Education. Our experts track agency developments, as well as congressional interests, to offer our clients guidance and position them for success.
Foreign Language and International Education
Foreign language training and international studies are often an important aspect of postsecondary education and preparing to participate in a globally competitive workforce. Lewis-Burke tracks foreign language and cultural education opportunities across the federal government — from the Department of Education to the Department of Defense. We guide our clients through federal and congressional engagements in support of these education pursuits.
Creative Arts
The Lewis-Burke arts and humanities team's creative arts expertise focuses on the National Endowment for the Arts, Institute of Museum and Library Sciences, and at the intersection of arts and health through the National Institutes of Health. Our team assists clients in building connections and identifying funding sources while also seeking opportunities to engage Congress in support of their arts advocacy goals.
Connections. Know-How. Practice.
Clients can trust the expertise and guidance they get from their team at Lewis-Burke. Decision-makers at federal agencies and in Congress look to our experts to be thought partners and conveners. Learn how we can support and advance your research, programs, and creative works.
Contact Us